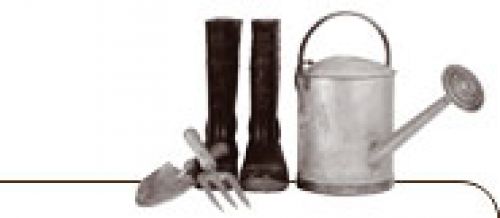 ---
Unfortunately the Gardening Club has had to disband due to the fact that a volunteer leader is needed to start it up again.
If there is any one who think they can fill this role, please contact us
---
PAST EVENTS
SEPTEMBER (2009) WINNERS The winners of the Tallest Sunflower competition were presented with certificates and prizes during the Table Top Sale on Saturday. The Competition, organised by the Gardening Club, was set up at the May Fayre when children were invited to grow the sunflowers from seed.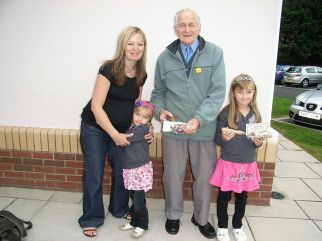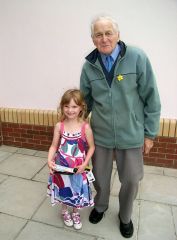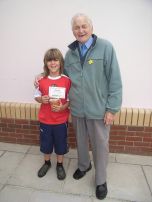 Brinley John, one of the oldest members of the Gardening Club, hands over the awards to Joint Winners Megan and Carys Lloyd, 2nd place - Nia Morgan and 3rd place- Cameron Lake
---
CHILDREN'S GARDEN
The Children's Garden Stall was a joint venture between Llancentre Community Garden Group and Llancentre Gardening Club.
The Stall was sponsored by Abletogrow.
Abletogrow is an small firm specialising in addressing some of the needs, gardening and otherwise, of people with Autism and other profound and complex learning needs.
Thanks to Louise, Lynda, Stephanie for working with so many children to help develop an interest in gardening.
Thanks to Ken for providing the Birch Branch ,which formed the basis of Y Fedwen Haf or Summer Birch. This is a very ancient tradition to celebrate the new life of Spring and Summer.
Thanks to Mavis for helping children and adults decorate Y Fedwen Haf.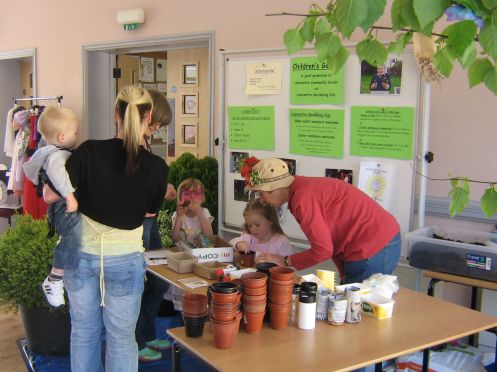 -
The Children's Garden Display was very popular at the May Fayre on 2nd May
For more photographs eaken The May Day event, click on the link below